Every few years you come across a great team at the OBA level typically it starts from Novice and grows into something incredible by the time the boys arrive in the Bantam Division the Milton Stags (S-Elite) are such a Team. The Stags Elite Team Coached by Shane Bascoe are considered to be the best Team in Canada Born 2002 featuring the majority of the Best players Born in 2002 .. This young team took a year off out of there age group playing up a year while still playing exhibition games vs there own age group in Major Atom
S-Elite put fear in many of the older teams in the Bantam Boys division this year during ABS game play it is very rare to find a younger team competing at an almost D1 level while playing a year up.
In exhibition play vs there own age group Major Atom in Canada the competition often were over matched by more then 25pts per game the Stags (S-Elite) proved to be the cream of the age group next year should be interesting when the squad remains in Bantam to take on there classmates full-time for an entire season and another OBA Title RUN..
The Milton Stags appear to have found a balance between having an Elite Program and Strong OBA Club system this club seems to in the right spot at the right time Milton is a great location to bring talent together bordering all of the Major Basketball cities in the west while being in the fastest growing city in Canada.
2013/2014 - Team Accomplishments S-ELITE (BASCOE) :
1. Played a Year up in ABS vs Grade 7 competition
2. Won the New Jersey Spotlight Tournament
3. Semi-Finals of the King James Tournament in Cleveland Ohio
4. Won the Adidas Classic in Indiana
This Summers Remaining AAU Schedule for the S-ELITE STAGS (MILTON)
1. Maryland Invitational Tournament - June 2014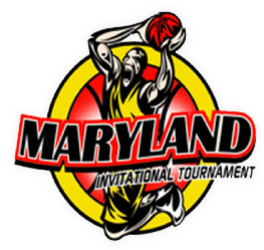 2. Chicago Summer National Classic - August 2014
TOP PLAYER PROFILES : S-ELITE 2002
Sebastian Campbell 6'0 - Toronto TOP 5 PLAYER IN ONTARIO
The most versatile "post" you will ever see. Left handed with that consistent outside shot and developing three point range. Dominant beast down low, due to his strength, soft touch and leaping ability. Very strong back to the basket game and can finish with both hand equally. Amazing post game and footwork and one of our fastest and hardest workers with the most amazing attitudes for the game. Makes 75 percent of his foul shots. Good passer as well out of double teams and shot blocker.
Pro Player Comparison : Greg Newton (Duke & Canadian National Team Player from the 90's)
Joshua Bascoe 4"11 ½ - Milton TOP 5 PLAYER IN ONTARIO
The most consistent three point shooter in the age group. Will shoot 8 feet from behind the arc when open or covered. Very poised player when handling pressure and very good ball handling skills. Can pass with both hands and finishes with his left more than his right. Very deceiving with regards to speed as he is very fast but does not necessarily use it to gain advantages. The most fundamentally sound player who can use angles when attacking the basket and a good defender. Shoots just under 80 percent from the foul line.
Pro Player Comparison :Tyler Ennis (Syracuse) (NBA)
















Caleb Houstan 5'8 ½ - Mississauga TOP 5 PLAYER IN ONTARIO
The most versatile player in the province. The tallest and most skilled guard that creates match up problems both on offence and defence. The best all around player on the team. Excellent passer as he can see over the defence, can score from behind the arc, finish in the lane and crashes the offensive glass and finishes due to his length and size. Defensively he is tenacious and does an amazing job anticipating plays on both sides of the floor. Can score 2 points in a game but will still be the most impactful player due to his overall ability to affect the game from every aspect. Did I mention…… he's 11 years old? The youngest on the team. In my opinion.... He has the biggest chance of being a pro! Just something about him.
Pro Player Comparison : Lorrence Moten (SYRACUSE) , Dave "Golden Boy" Thomas (Michigan State)
Elijah Anderson 5'3 - Brampton
TOP 5 PLAYER IN ONTARIO
Excellent spot up shooter who uses his ability to shoot the ball to get into the lane. Probably the most effective north to south player in the province. His mother was a former track star. The fast player on the team with the leaping ability and strength to finish over bigger stronger defenders. Defensively, he is without a doubt the best on ball defender you will see. He hounds offensive players to the point where they can not get the ball over half and is excellent in the back of a trap like a free safety. In the open court he will score at will and does a great job penetrating and passing in the half court.
Pro Player Comparison : Russell Westbrook
Xavier Fearon 5'2 ½ - Malton TOP 5 PLAYER IN ONTARIO
Probably the best scorer on the team regarding getting the ball in the rim. Can break you down of the dribble. Create his own shot and pull up. Hit the three point shot and finish in transition. His greatest asset is his ability to pass. He makes passes that are out of this world when he attacks the basket. He is a tenacious on ball defender and brings a rough in your face approach to the game. Loves to challenge opposing players and a hell of a competitor.
Pro Player Comparison : Jalen Rose (walks like him, moves like him, plays like him) I don't think he knows who he is though.
Elliot Dimaculangan 5'0 - Mississauga DEFINITE TOP 10 PLAYER IN ONTARIO
An amazing passer in transition and sees the floor well. The ability to read plays before they occur. Good three point shooter and has probably the most game minutes played on the team due to his early involvement with the Filipino leagues he's played in. Has an amazing floater finish off the backboard. Great competitor.
Pro Player Comparison : Jason Williams "white chocolate" (Sacramento Kings)
Nana Owusu Anane 5'10 - Burlington
Strong defender and rebounder. Has developed a 10 foot jumper and a drop step. You can not move him down low. He is a total project as a kid who is growing so big so quickly needs to develop his foot work and coordination. Good help side defender as well and shot blocker.
Pro Player Comparison : Jamaal Magloire (Kentucky, Raptors, Portland, Charlotte, Bucks, Heat)
Katrell Johnson 5'5 - Brampton
The most aggressive defender and rebounder on the team. He can handle the ball, defend much smaller and taller players and has the ability to take advantage of his abilities as a player. He is developing his three point shot and his attacking off the dribble. The most vocal and intense player on the team. He was just added to the team a month ago but will definitely be an impactful player.
Pro Player Comparison: an offensively skilled Dennis Rodman
Adrian Husic 5'6 - Milton
A zone buster who can hit the three point shot with consistency. Very smart player who can defend smaller guards with his length. Attending his second session of training in Croatia where he turned some heads with professional team coaches.
Pro Player Comparison : Kelly Olynyk (Boston Celtics)
Keep an eye out for the Best Team in Ontario Born 2002 and for a change its not a Brampton Based Club the Milton Stags are making a move in the OBA Club Basketball Landscape.